Innovative Lösungen mit Design Thinking
In your company - no matter which size - you would like to create new products (which could also be services) or you are responsible for it? In this impulse article you will learn how Design Thinking helps you to come up with innovative solutions with a wealth of ideas. Solutions, desired by your (target) customers.
You' ve got an idea for a product in mind, then get straight into the first of the five steps of Design Thinking.
Empathize
1. Look at the world through the eyes of your target group
Your future revenue with your product depends on the acceptance of your potential customers. Therefore, step 1 is to determine the needs of your customers. Approach them, talk to them. Observe them in the situation in which they might need your product. Understand their challenges. Empathy for the customer is key. This is how you experience their feelings and which solutions they need. Your target customer will be involved right from the beginning of the product development.
Define
2. Document the customer's needs and define the direction
Everything your customers communicate to you is worth its weight in gold. Document all they have told you and all they have experienced - this forms the catalog of requirements for your product. It is also helpful to outline your target group in the form of a "persona", i.e. an sample customer, with his or her characteristics, wishes and needs. Your design challenge is now forming and your product is taking on a direction.
Ideate
3. Let creativity run wild
The third step of the Design Thinking process focuses on the question of "HOW" you make your customer satisfied. Here you can let your creativity run wild. And not only your creativity is needed Form a team of people from different cultures and industries. They bring a variety of perspectives with them. You'll be amazed at the ideas that are generated in such a diverse team. Moreover, why don't you invite the future users of your product? As long as you interactively produce a lot of ideas - as crazy as they may sound at first. Criticism is taboo. So be brave, form new ways of thinking and turn the problem on its head.
You have now collected a wealth of ideas: Colorful notes, fully written whiteboards or even collages surround you and your team. Now the ideas are structured and the best ones are selected. As a result of this step, you hold an idea profile in your hands, as a guide for the further process.
Prototype
4. Create a prototype
Now it's time for the ideas to take shape. You and your team breathe life into the selected ideas by building prototypes. Grab materials like plasticine, building blocks or paper and awaken the child in each of you. Tinker away for all you're worth. It's not about perfection. Quickly and easily created prototypes bring your planned product to life in a cost-efficient way. And there it is: the product. Having it tangible in front of you is a special experience. The target group will also see it that way.
Test
5. Test the prototype
In the final step, the prototype and 2-4 variations of it are put to the test. The target group holds your creation in their hands for the first time. Let them discover the product and put it through its paces. You first take on the role of observer. See how your ideal customers get on with the creation. You will quickly find out where there is a need for optimization. Be brisk, ask the test subjects specifically about their impressions of functionality and design.

After going through the whole process, you will hold variations of prototypes of the product in your hands. The special thing about this method is: You already know that the product will be successful in the market because it meets the customer's needs. If you want to perfect the product further, go through the process several times. This is how you innovate products step by step together with a team.
If you would like to learn more or have a conversation with me, please feel free to contact me. I love to exchange ideas with inspiring people like you.
Yours Cindy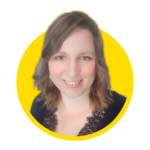 Share this inspiration with your network!
Further impulses...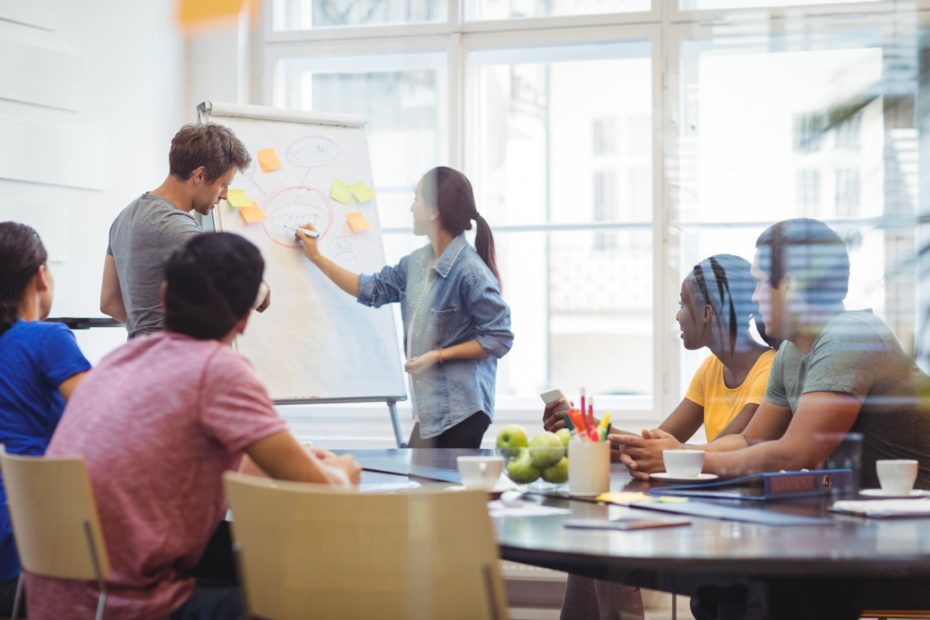 In your organization - no matter what size - you want to create new products/services? Here you will learn how!
Learn more about my vision, about one of my projects to implement it and let's get to know each other so you can benefit from it.